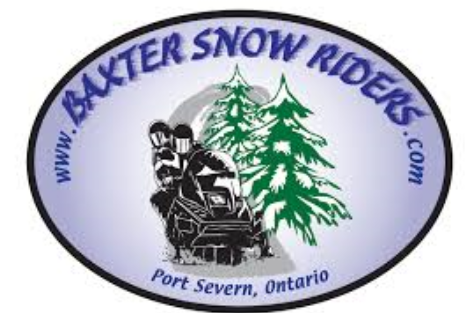 BSR Upcoming Events Calendar:
BSR Meeting: February 17th at 9:00 am at the Petrocan Community Room, Hwy 400 and Exit 156 - all members welcome!
Trail Work Crew: None scheduled at this time, Groomer building , 35 Violet Drive
"Bahamas in Baxter" Social/Dance: Saturday January 26 at 7 pm, Baxter Community Centre, $25 per advance ticket, $30 at the door, which includes performance by Dylan Lock, several door prizes, pizza at 10 pm and "Bahamas in Baxter" theme - so get out your loud shirts and help make this event memorable! This is a 19 and older "Smart Serve" licensed event so make your DD plans for a safe night!
BSR Drive-in/Sled-in Cook-out: Saturday Feb 2, Groomer building 35 Violet Drive, Port Severn (also OFSC Try Our Trails Weekend)
BSR Drive-in/Sled-in Cook-out: Sunday Feb 3, Villiage Marina, Honey Harbour
BSR Club Ride to Giant's Tomb Ice Caves: Saturday Feb 23, Guided sled ride departing Village Marina at 11:00 am - all are welcome at for lunch at the Tomb (this event is weather/ice permitting). ATV's guided ride departure point TBA