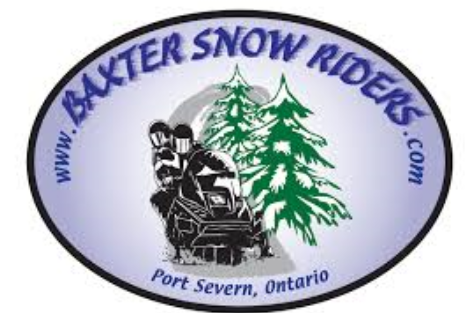 BSR Upcoming Events Calendar:
BSR Meeting: November 25th at 9:00 am at the Petrocan Community Room, Hwy 400 and Exit 156 - all members welcome! Immediately following the conlcusion of the meeting (10:30 ish) we will be convening at the groomer building to assemble the BSR Santa Claus Parade flloat - all are welcome!
MTO/OFSC Trail Grant: November 3, 2018 - We are happy to announce the completion of the trail work on C trail above Lone Pine road! Peter Roper was the contractor and did and excellent job as well as BSR Director Bud Knowles who handled the project masterfully from start to finish!
Trail Work Crew: None scheduled at this time, Groomer building , 35 Violet Drive
BSR and BSATV Christmas Dinner: December 1 at 6 pm, Baxter Community Centre, tickets are $35 and available through the BSATV website attention or Diane Madore email: dtmadore@gmail.com 705-538-1315
Honey Harbour Santa Claus Parade - Sunday, December 2, 2018 (look for the BSR float!)
Children's Christmas Party - Saturday, December 8 - Baxter Community Centre
Baxter Snow Riders Fundraiser Social/Dance: Saturday January 26 at 7 pm, Baxter Community Centre, $35 per ticket which includes live performance by Dylan Lock, several door prizes, food at 10 pm and "Bahamas in Baxter" theme - so get out your loud shirts and help make this event memorable! This is a Smart Serve licensed event so make your DD plans for a safe night!
BSR Drive-in/Sled-in Fundraiser Cook-out: Saturday Feb 2, Groomer building 35 Violet Drive, Port Severn
BSR Drive-in/Sled-in Fundraiser Cook-out: Sunday Feb 3, Villiage Marina, Honey Harbour
BSR Club Ride to Giant's Tomb Ice Caves: Saturday Feb 23, Guided ride departing Village Marina at 11:00 am - all are welcome at for lunch at the Tomb (this event is weather/ice permitting)