Falling trees and water...
The backbone of the club...
None of this would be possible without the voluntary contribution of time, money, thought and sheer will and determination of our dedicated people. From the exectuive of the OFSC to the local clubs, everyone chooses when and how they would like to contribute. We thank all volunteers for investing in their clubs and in particular to everyone who makes it happen at Baxter Snow Riders...you're the best!!! You get sooo much for the price of a permit.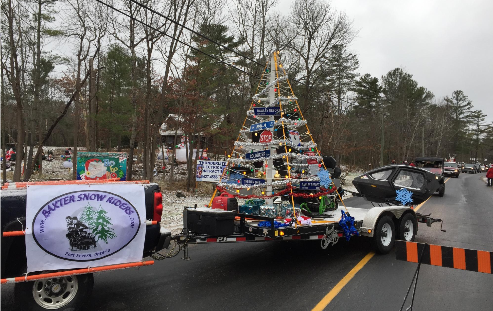 November 26 Baxter Snow Riders entered a float in the Honey Harbour Santa Claus parade and made donation to the kids Christmas party and a clothes donation!
Dec 29 - BSR received a groomer and have started to work the trails and get caught up to the other clubs.. Wish us luck and good speed!
Feb 16 - All trails south of Port Severn have been groomed - more snow please! Some of the ice trails are checked or open at this time - USE AT YOUR OWN RISK!...as always...